I spent some time over the last weeks to port Gwenview Importer to KDE Frameworks 5, as I was getting frustrated with importing pictures by hand. It's a straight port: no new features.
Here is a screenshot after I filled my SD Card with random pictures of my daughter and cat for the purpose of illustrating this blog post :)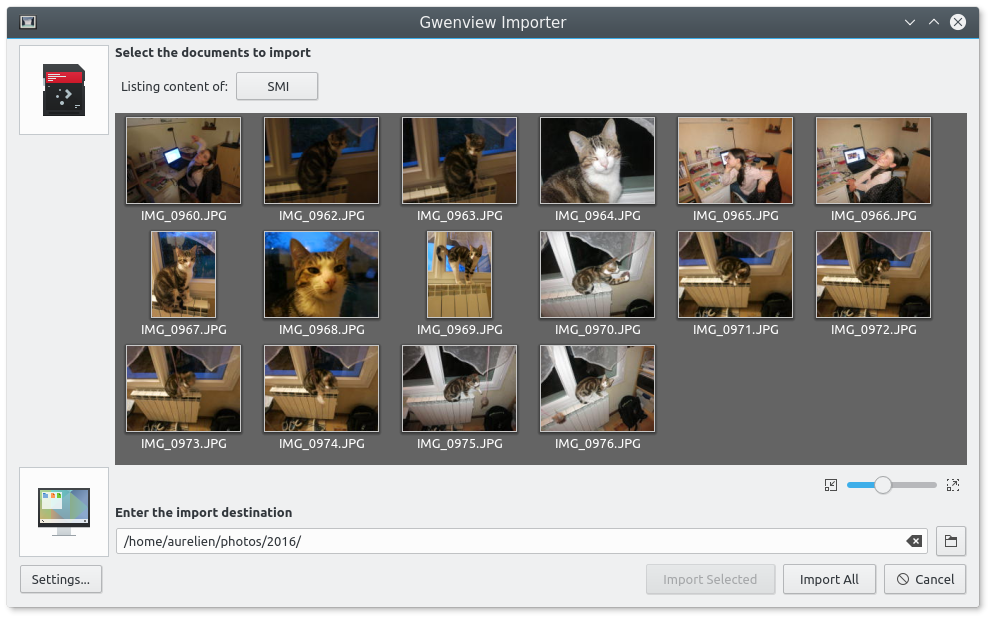 I missed the KDE Applications 16.12 deadline, but the code is in Gwenview master now, so Gwenview Importer should be in the next KDE Applications release.