written on Friday, January 5, 2018
Welcome to 2018! To celebrate this new year, here is a new release of Tiny Wheels!
What's new?
The focus for this version was the user interface.
The game UI has been revamped, with big buttons and a checkerboard background. This new UI is more keyboard friendly: almost all screens can be navigated using the arrow keys. I still need to convert the high-score and developer options screens. This is an important step for gamepad support, which I want to work on soon.
I am not entirely sold on the purple for the buttons, so this might change again.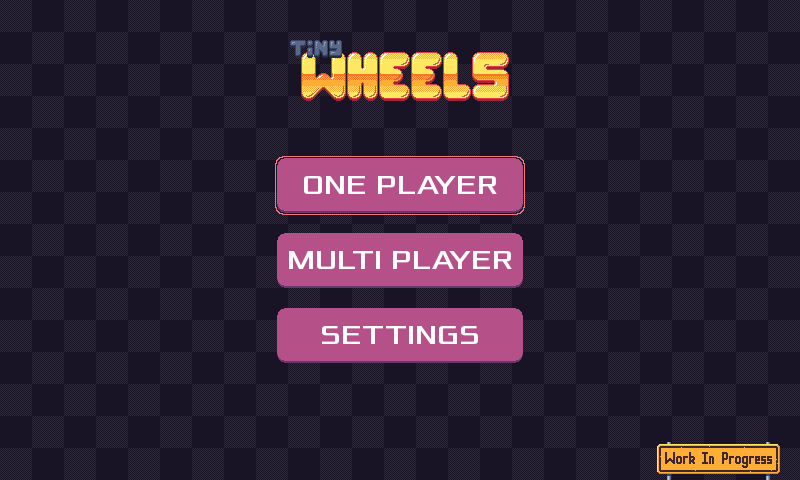 The HUD received some love too: the rank text is bigger, making it easy to check your position at a glance.
The Android side is where I made the most changes. On this screenshot you can see I replaced the touch buttons with pie buttons: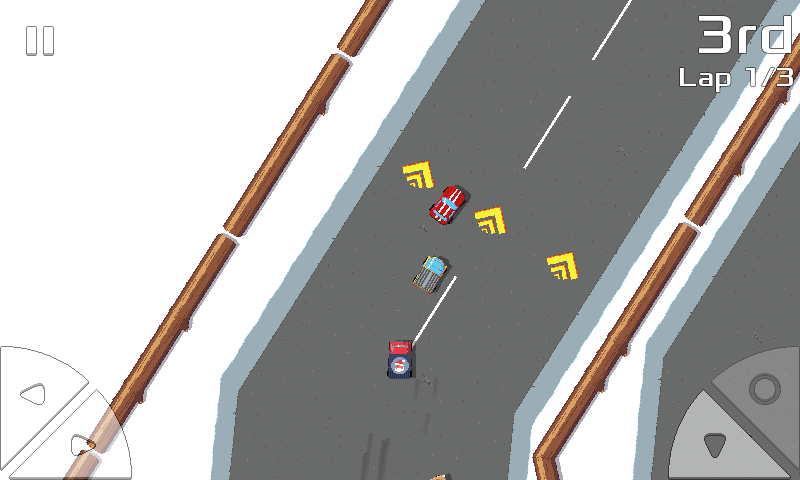 I like this layout, but I haven't seen it in any other games, so I am interested in your feedback on them: are they convenient to use? Do you understand their function at the first sight? The left and right button icons are pretty straightforward I think, but I had a hard time coming up with icons for the "brake" and "action" buttons of the lower-right corner. Again, if you have suggestions they are more than welcome.