written on Monday, September 16, 2019
I just released version 1.3.0 of SFXR Qt, my Qt port of the SFXR sound effect generator.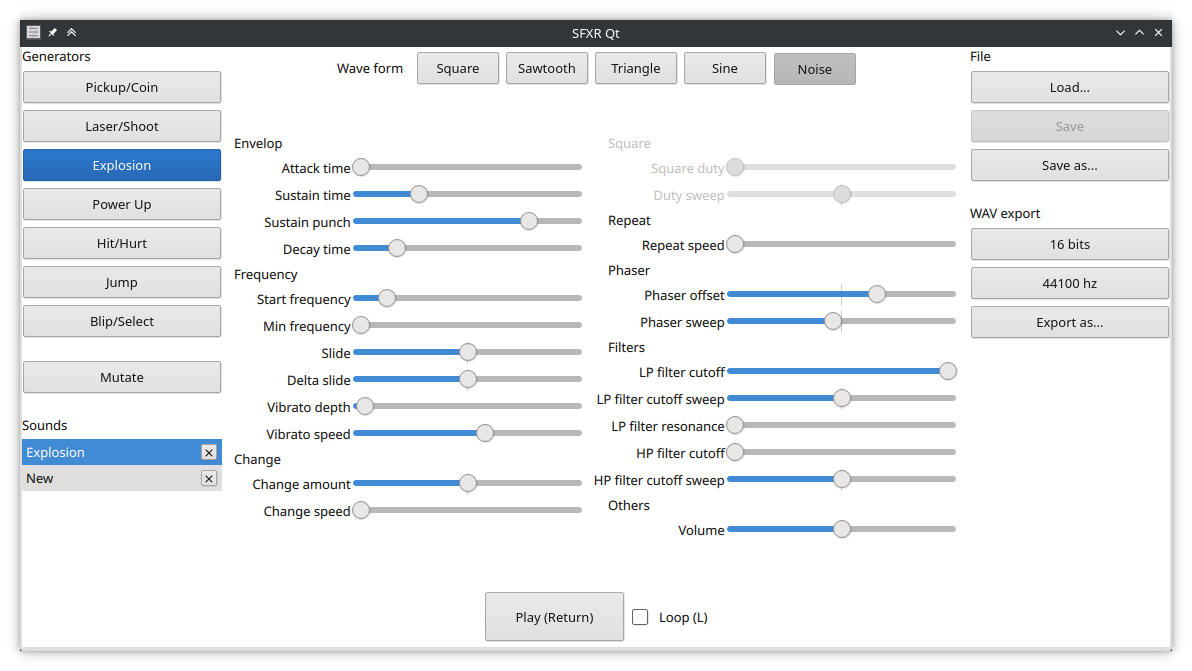 There aren't that many new features for end users:
A new wave form: Triangle.
A new file format: SFXJ.
The new file format opens the road to adding new features. I have a few ideas in mind, will see how it goes.
Nevertheless, this release brings several under the hood changes: