written on Thursday, June 20, 2019
I knew it had been a long time since the last Pixel Wheels release but I was surprised when I opened the changelog and realized version 0.11.0 was released in 2018... It's high time to get 0.12.0 out!
So what are the main changes in 0.12.0?
3 new vehicles
The 2-Deuch: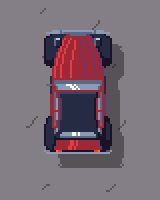 It is inspired from an car which was very popular in France in the second part of the 20th century.
The Harvester: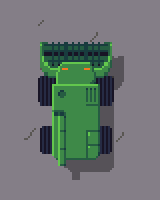 It comes from the country side, as you may have guessed. If you have ever watched or drove an harvester, you know the steering wheels are on the back. This makes this vehicle a bit special to handle, give it a try...
The Rocket: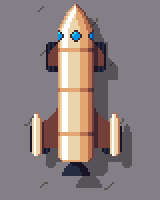 A joint production from my son and me. This one is faaast!