written on Monday, August 12, 2019
Fixes, fixes, fixes
I just released Pixel Wheels 0.13.0. This new release contains mostly fixes, small improvements and polishing. One of the most visible of these changes is the new "Championship finished" screen which appears if you finish a championship in the top 3: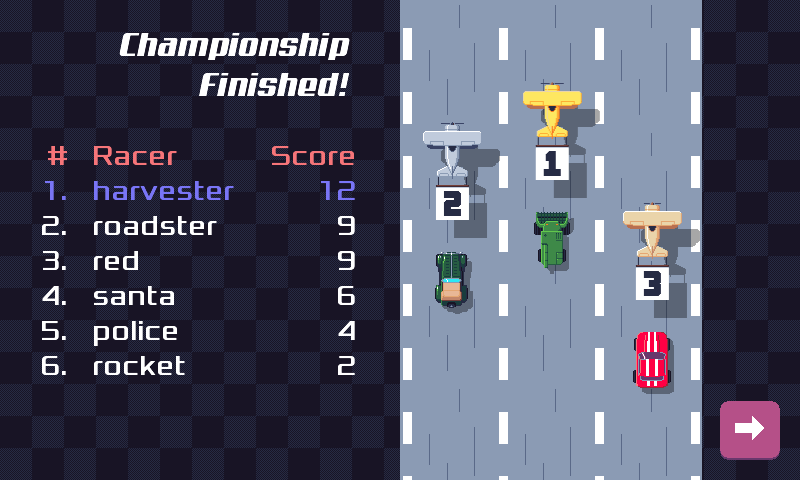 I am also happy to report that an annoying bug causing white vertical lines to randomly appear on the road has finally been fixed. It turned out to be a "classic" case of texture bleeding. The white vertical lines were caused by the first column of the "crossroad" tile sometimes being drawn next to the "road" tile...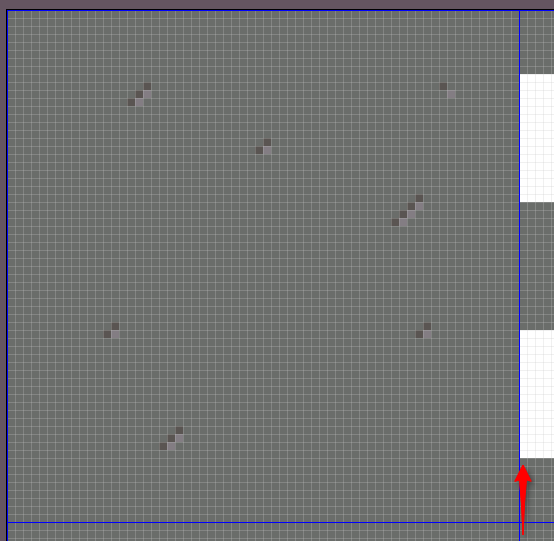 libGDX provides a tool called TiledMapPacker to repack tilesets and add padding around individual tiles to avoid tile bleeding. Unfortunately this tool uses some libGDX classes, so it requires an OpenGL display to run. This is a blocker for automated builds, so I wrote a simple script: pad-map-tiles. It only does tileset padding, but for Pixel Wheels I don't need the other features provided by TiledMapPacker.
Some behind the scene changes happened too: the code base now uses Java 1.8 (was about time!), a more recent version of Gradle and the APK contains 64 bit binaries, as required by Google Play nowadays.