Extra Mile, getting started
written on Friday, September 14, 2012
You may remember I announced at the end of June an initiative to polish KDE Workspaces and Applications, called Walking the Extra Mile. We want to make KDE products even more awesome than they already are.
We had a great session at Akademy, but I decided to wait until I am back from vacation to get it really started, as I wanted to be available to help.
What is an extra-mile bug? We defined it during the Akademy session as a bug which meets all of the following criterias:
It must be a bug or an enhancement, not a feature request
It affects many users
It makes using the application harder or less pleasant
Agreement from the maintainer
It is easy to fix
We (the KDE Quality team) have already started to file Extra Mile Bugs on Bugzilla, a few of them even got fixed! Here is what we got done so far:
Plasma
Black board widget does not contain description (bug 302636)
QML popupapplets lack icon tooltips (bug 287835)
KDE Telepathy
The reset button in kcm_ktp_chat_appearance is not working (bug 295106)
Group headings are selectable (bug 303418)
Member list of disconnected groupchat still looks "connected" (bug 294543)
Kate
Hardly readable text in search bar due to poor color contrast (bug 303974)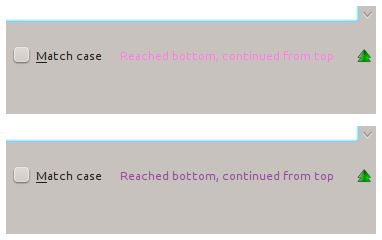 Gwenview
Double click no longer toggles full-screen mode (bug 303048)
Not super impressive yet, but it\'s a start. With your help we can make the next report longer!
There are many ways you can get involved in this initiative:
Fixing extra mile bugs
Marking existing bugs as extramile
Reporting new extramile bugs
Triaging extramile bugs (checking whether a bug qualifies as extramile or not)
To learn more about the way the Extra Mile initiative works, go read the Extra Mile wiki page.