Japan world background
written on Saturday, November 16, 2013
I started working on a third world for Burger Party: Japan. I don't have much for now, except for the ninja I drew a long time ago, which I need to redo using flat shading.
Yesterday I did a bit of sketching and came up with this drawing for the background: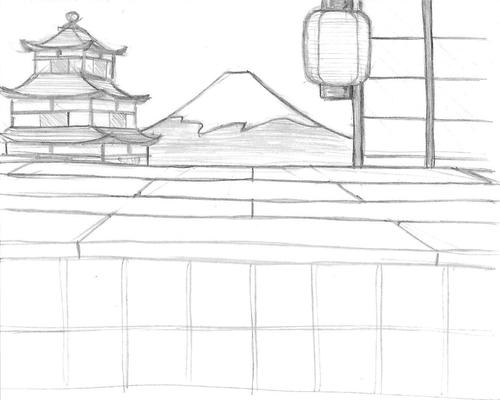 Next step: redrawing it with Inkscape.