Inktober 2022, birds!
written on Saturday, November 5, 2022
This year I once again participated to Inktober, the yearly challenge where you draw one drawing a day each day of October. The Inktober web site provides a "prompt list": a list of words for each day, which you can (but are not forced to) follow.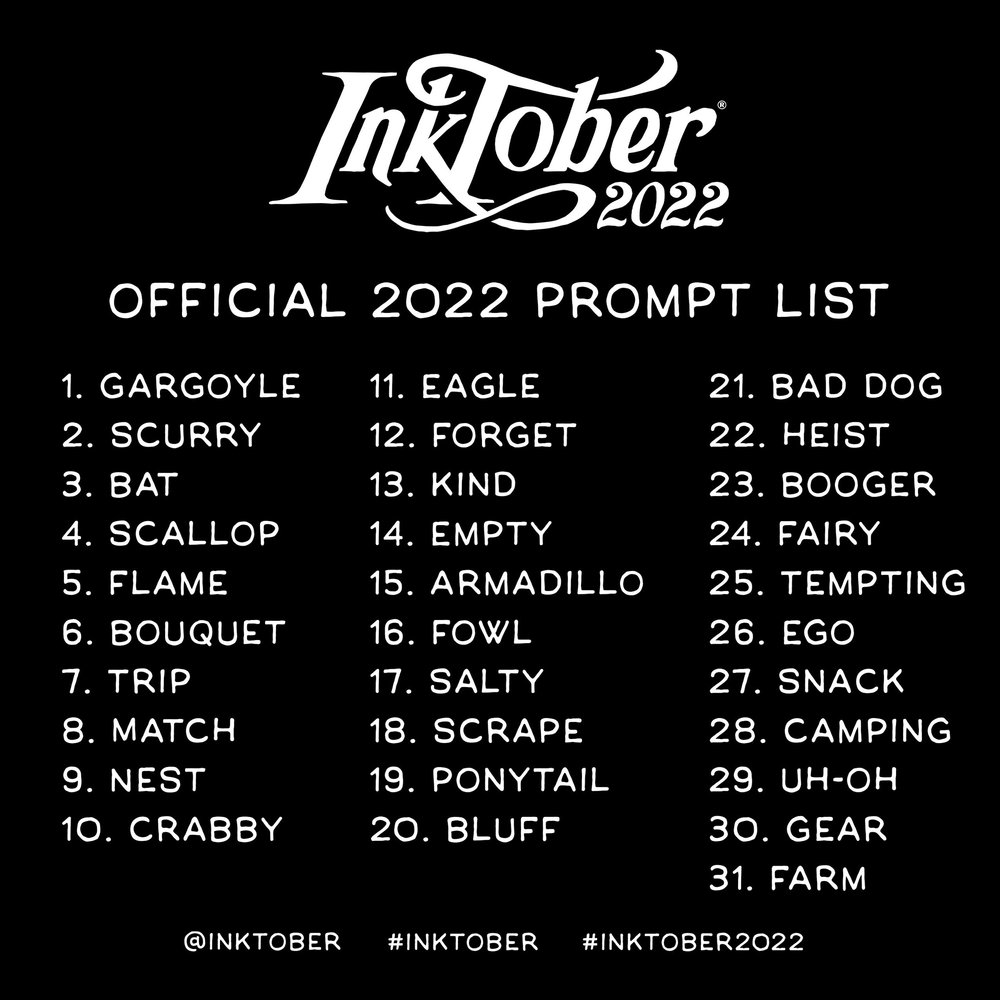 Inktober 2022 prompt list
I like to have an overall theme each year. This year I selected birds because... I love birds :)
I also decided to use a ballpoint pen this time, because I enjoy drawing with ballpoint pens, and also because I find it faster to draw with them. This is useful because at the end of the month I am often quite tired!
Here are my drawings of this year.
Which one do you prefer?