Pixel Wheels now speaks Basque!
written on Friday, February 25, 2022
Thanks to Josu Igoa, Pixel Wheels has been translated to Basque.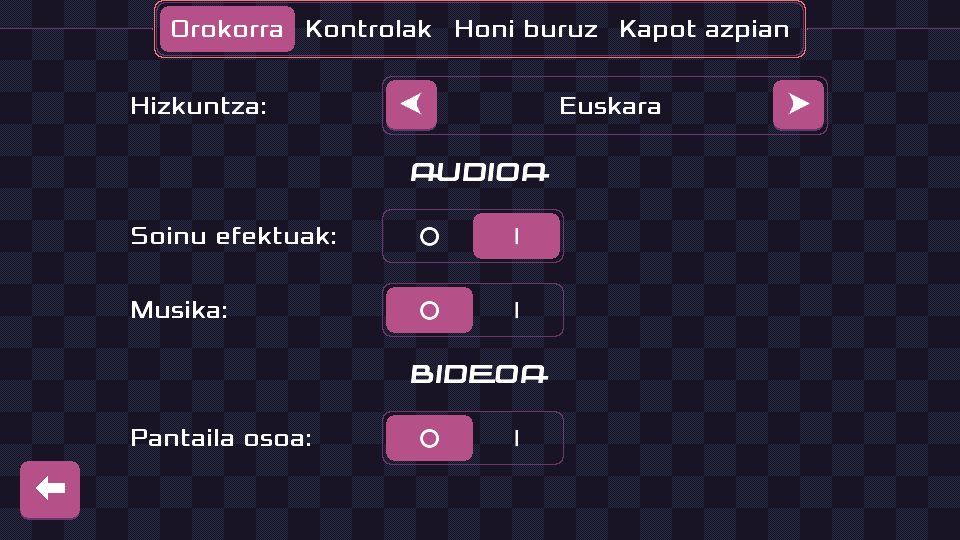 It might not be the most widespread language, but I find it wonderful that people go out of their way to keep their language alive and relevant, so I am super happy with this new translation!
The translation has been merged in master: you can give it a try from the master builds.