Colibri Setup Guide
This guide will help you configure your KDE machine to use Colibri instead of the default Plasma notifications.
Introduction
Start System Settings and open "Application and System Notifications".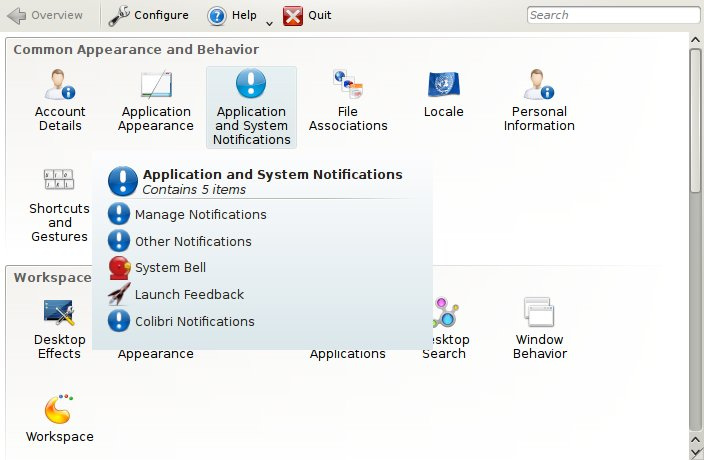 Go to "Colibri Notifications", notice the warning message. You must disable Plasma notifications.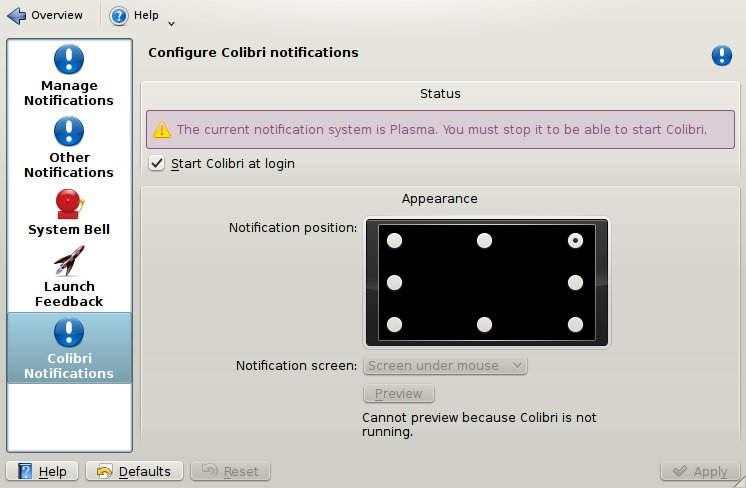 Disabling Plasma notifications
Right-click on the (i) icon in the system tray.

Uncheck "Application notifications" and click OK.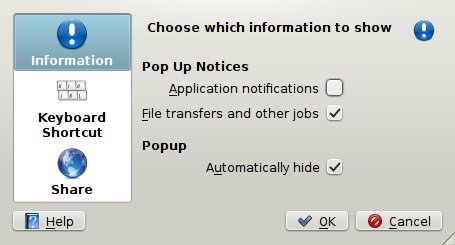 Enabling Colibri notifications
Go back to the System Settings window, the warning message should now look like this.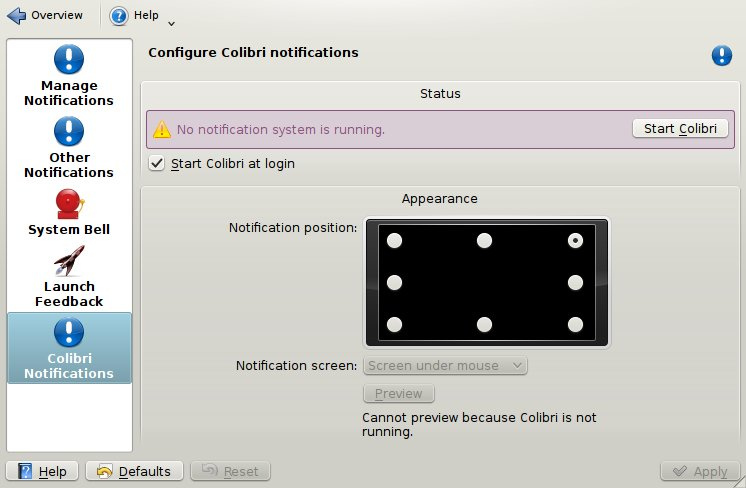 Click the "Start Colibri" button, Colibri should now be running. You can verify it with the "Preview" button.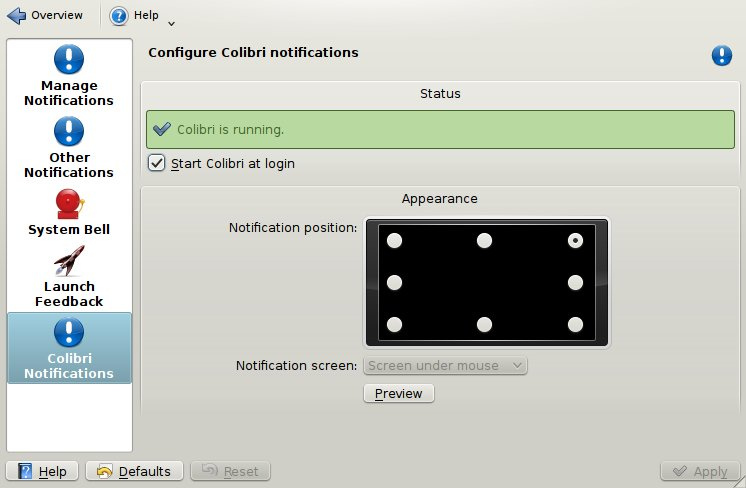 Your machine is ready to use Colibri. Unless you unchecked "Start Colibri at login", it should continue to use Colibri next time you login.