Pixel Wheels 0.20.0
written on Monday, June 28, 2021
So 0.19.0 was supposed to be the last version before 1.0.0, then it was 0.19.1, but here comes 0.20.0! You might be wondering what's wrong with me...
What happened is I started piling in bug fixes and small improvements, and I felt it would be better to release them sooner instead of keeping them and release all fixes at once in this 1.0.0 version I announced. So... here is version 0.20.0.
Notable changes
Revamped Antonin (now called Ant On-1) car
The car now looks like a surf minibus: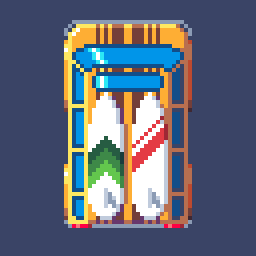 A new menu music
The menu music is now Lightspeed, by Thomas Tripon.
Refreshed "new personal record" screen
I reworked the way the game tells the player when they broke a personal record. In the race time table screen, a car drives in congratulating the player, then record indicators arrive next to the matching time in the time table.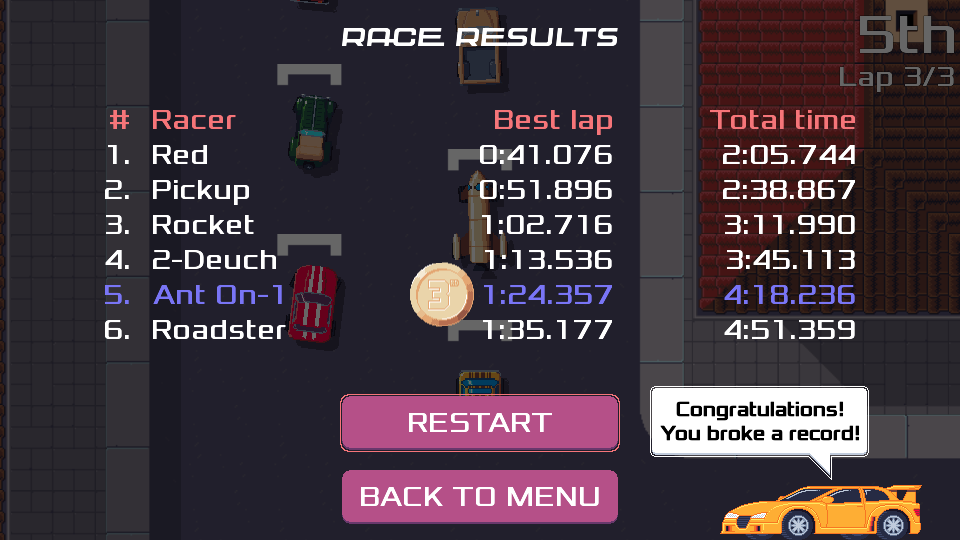 Notable fixes
More changes
The complete list of changes is available in the changelog.
Get it!
As usual, you can get the game for Linux, macOS, Windows or Android from Pixel Wheels page.